Named the "Best Sedan" by the Hispanic Motor Press, the all-new 2015 Chrysler 200 was rewarded for being a leader in the highly competitive mid-size vehicle segment. Many cars were overseen and judged by the Hispanic Motor Press in consideration of this award. The judges selecting the winners, observed and ranked many different vehicles, with special attention paid to common factors that consumers look for, such as economy and safety features. Vehicles eligible for consideration in Hispanic Motor Press Awards are all-new vehicles which will be sold in the United States within twelve months of receiving the award. In addition to these factors, handling, performance, drive satisfaction and environmental requirements were categories in which vehicle participants were judged.  As an additional and very important factor in deciding the winners, the judges rank the appeal a vehicle will serve to the average Hispanic family consumers.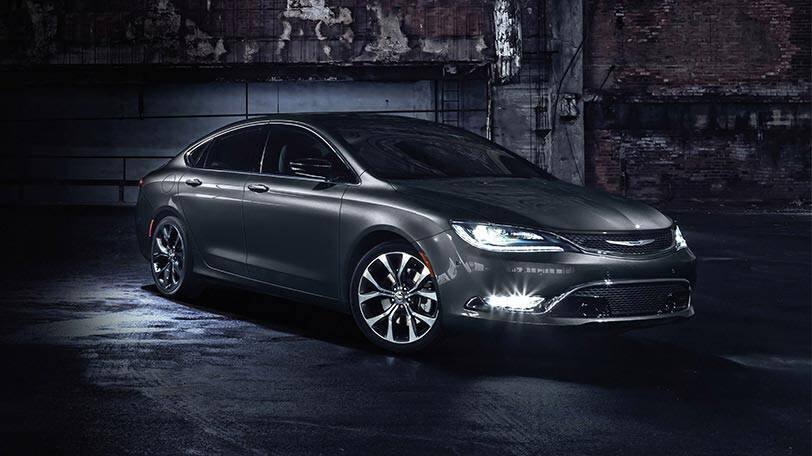 Serving as the jury director, Ricardo Rodriguez-Long oversaw the selection process, and was there when the all-new 2015 Chrysler was named as the "Best Sedan." Though he remarked on the tough competition in this years pool of vehicles, Rodriguez-Long acknowledged the Chrysler 200 as being a standout in its class, and the excitement with which the other judges regarded Chrysler's vehicle. Rodriguez-Long and the other judges appreciated the clean lines of the newly designed exterior, in addition to the comfort and sleekness of the interior. In addition, the car earned points as being a fabulous, all-over car, for the Hispanic family.  Starting at a Manufacturer's Suggested Retail Price of $21,700, the Chrysler 200 packs a remarkable amount of features and capability into an affordable, consumer-friendly price point. Rodriguez-Long cited its appearance, capability and price as being a great draw for the Hispanic family, making it the "Best Sedan" in the competition.
The all-new 2015 Chrysler 200 leads its class in driveability, comfort and sleekness. With its technological advances, featuring a first for its segment, nine-speed automatic transmission and over sixty safety and security features, the Chrysler 200 offers consumers an even greater drive with the knowledge that its passengers are safe. In addition to the all-wheel drive and all-new chassis, the 2015 Chrysler 200 boasts an incredible highway fuel economy of 36 miles per gallon.
For over 75 years, the Chrysler brand has been leading the race in innovation, technology and premium amenities, at a price point that ensures consumers will remain loyal to the brand for years.