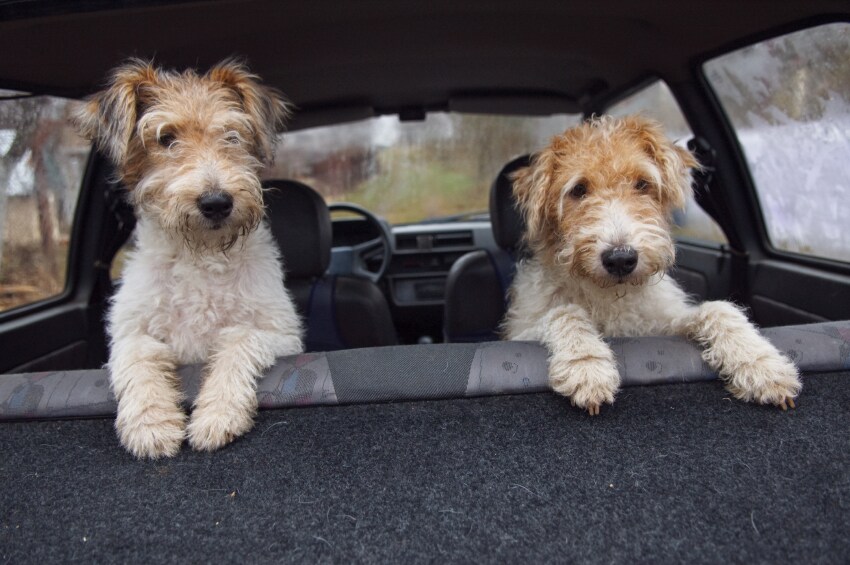 If you own a pet, you can't leave it at home when you are going for a vacation with your family. It is a family member too after all. But traveling with it can be very stressful. But with proper preparation and safety measures, you can make your trip with your pet more comfortable and safer than ever.
· Keep your pet safe in a well-ventilated carrier or crate. Choose a wire mesh, soft-sided and hard plastic carrier, that is big enough to let your pet sit, stand, turn around and lie down. Before starting the trip, make sure that the pet is used to the carrier at home. You may take it for some shorter drives beforehand, and make sure that the crate does not shift or slide during quick stops.
· Never leave your pet alone in your car when parked. A park car may become very hot on a summer day, and this may cause a heatstroke for the pet. On the contrary, it may become a refrigerator during winters, causing the pet freeze to death.
·  In addition to your pet's food, leash, travel papers, bowl, waste scoop, grooming supplies, medicines, first aid kit, plastic bags etc, pack its favorite pillow or toy too to make it feel comfortable and at ease.
·While taking your pet to a distant place, make sure that it wears a collar with your name, phone number and home address written on it. In case of a loss, it can at least be sent back to you due to this.
· Never let your pet ride in the case with its head out of the window. Flying objects or other vehicles on the road may injure it. Keep it in its crate in the back seat, or attach its harness with a seat buckle.
· Bring your tap or bottled water along with you. Drinking water from unused places may cause its tummy upset, which can be a hard situation for both of you.
· If you frequently travel with your pet, you may consider investing in waterproof seat covers and rubberized floor liners for your car.
· If you are going to cross the state lines, do not forget to bring along its rabies vaccination record. Some states may want to see it at interstate crossings. This might not be a big problem during your travel, but it is always better to stay prepared for the worst.
So, if you are traveling with your pet, follow these tips to keep the trip as safe as possible for you as well as for your darling.