At Thompson Chrysler Jeep Dodge Ram of Harford County, we boast an exciting and industrious past built on hard work and a solid dedication to an enjoyable car buying experience. Therefore, the second you enter our showroom, you'll become a member of our family and we'll treat you with the respect and care you deserve. Our neighbors in Edgewood, Bel Air, and Aberdeen can stop by today to meet with a helpful member of our staff to get started!
The History of Our Dealership
Edmund Thompson always had a passion for entrepreneurship, so in 1929 he opened his Try-Me Service Station. The success of this business eventually led him to try his hand at owning and operating car dealerships, giving birth to Thompson Automotive Group.
Over the years a lot has changed in the Thompson family, but one thing has always remained the same: our commitment to excellent customer service. We're now in our fourth generation of family ownership and we're excited for you to join us.
Discover a Great New Car
At our dealership, we know the importance of variety. So, we offer a wide range of new, used, and certified pre-owned Jeep, Dodge, Ram, and Chrysler models for you to select your next ride from. Stop by our showroom to meet with a member of our sales team who'll learn about your wants and needs, and pair you to the right vehicle to match. Whether you're interested in the open-air Jeep Wrangler or a pickup like the Ram 1500 to haul your camping trailer, we'll take you for a test drive in any vehicle that catches your eye before sending you over to our helpful finance center.
Our Dedicated Finance Team
After you've found a desirable ride, sit down with a member of our finance team to go over your financing options. From buying to leasing, we'll explain all your choices to you to ensure you're selecting the plan that fits in best with your lifestyle. Our financiers are committed to creating a smooth financing experience, so reach out to us today with any questions you have. To help make this process even easier, check out our new vehicle specials and incentives.
Check out our secure online finance application!
Our Advanced Service Center
When you become a part of the Thompson family, we're here to assist you with all your automotive needs for years to come. Therefore, we feature a state-of-the-art on-site service center to provide you with all the routine maintenance your car will need. Our technicians are highly trained and certified to perform tire rotations and oil changes along with more serious repairs. Conveniently schedule your car's next service online or give us a call today!
Visit Us Today!
Trust Thompson Chrysler Jeep Dodge Ram of Harford County to get you behind the wheel of a great new car. Our staff will guide you through every step of your car buying journey to ensure it goes smoothly and is enjoyable. We look forward to seeing our friends in Edgewood, Bel Air, and Aberdeen soon!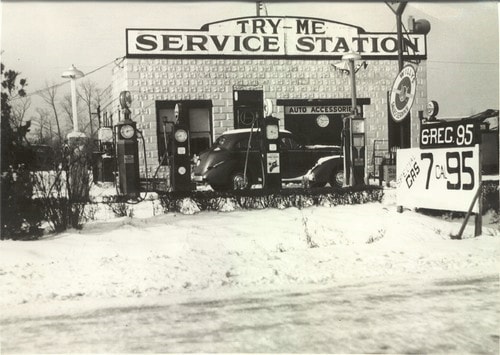 The Try-Me Service Station opened for business in 1929, founded on owner Edmund Thompson's belief that once people tried his outstanding products and services, they would become loyal customers. The Try-Me Service Station prospered despite the onset of the Great Depression. Building on his initial success, Edmund decided to take this same philosophy of customer satisfaction into automotive sales, marking the birth of the Thompson Automotive Group.
Edmund started with used cars and by 1936 he had become a Willys new car dealer. In 1937 he added the Studebaker line and soon ran out of room. In 1940 he razed his original service station to make way for a larger building.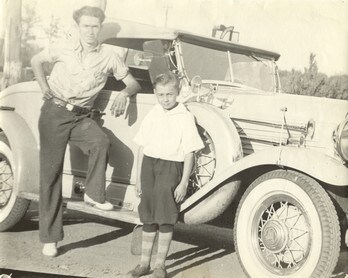 Fortunately, Edmund never strayed from his original dedication to customer service. When new car production was stopped during World War II, he was able to go back to his roots and keep his company going as a full-service gas station.
The end of the war was a new beginning for Thompson Motor Sales. The company prospered in post-war years, adding Packard to the Thompson lineup in 1954. More importantly, those years marked the entrance of Edmund's sons, Edmund Jr and Frank, into the family business.
In 1956, the Thompson family demonstrated their commitment to long-range growth by making a bold decision. Realizing that Willys, Studebaker and Packard were obsolete, they dropped all their existing lines in favor of becoming a Mercury dealer. The wisdom of this decision was proven by years of steady growth.
Those years also marked the entrance of a third generation of active involvement in the family business. After graduating from the University of Baltimore in 1965 with a business degree, Edmund Jr's son, Tom, joined with his father and uncle to continue their company's expansion. Having long since outgrown their 50-car facility, the Thompson family built their current 150-car dealership on Merritt Boulevard in 1971. This modern facility resulted in a 400-percent increase in sales over the next two years.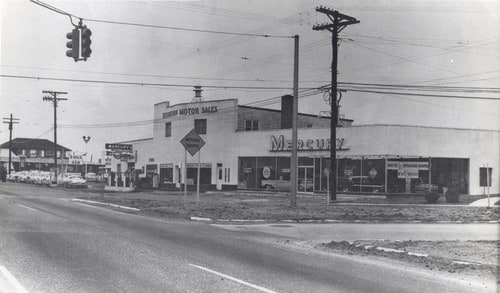 In 1973, another family member joined the Thompson team. After completing a tour of duty in the Air Force, Frank's son, Doug, added his commitment to the family business. 

Tom Thompson Sr is the automotive group's current President and in keeping with the Thompson legacy has extended the philosophy of complete customer satisfaction to all other new dealerships: Thompson Mazda on Merritt Boulevard, Thompson Chrysler Dodge Jeep Ram on North Point Blvd, Thompson Hyundai on Merritt Boulevard;  Thompson Toyota and Chrysler Dodge Jeep Ram in Edgewood, MD.
Four generations of family success are a source of great pride. The Thompson family has never forgotten that the business success of the future depends on customer satisfaction today. That's the way it's always been and you have the Thompson family's word that it's the way it will always be.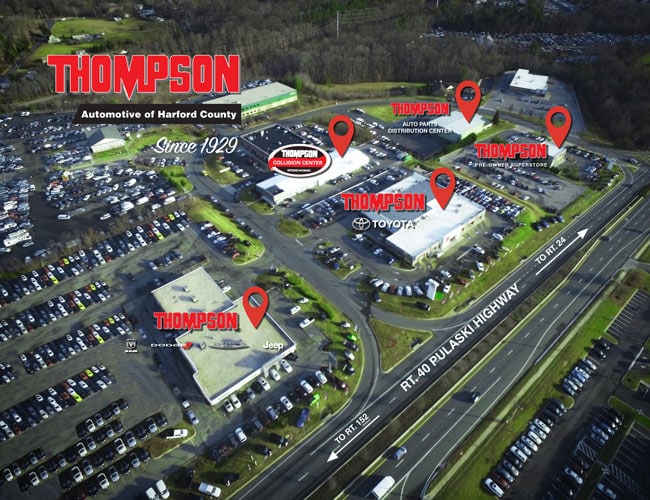 Thompson Automotive Today

On behalf of every member of the Thompson family:
Thank you for your support in the past and we look forward to serving your automotive needs in the future.
Since 1929
Thompson Automotive
"Where you don't just buy a car, you buy a company"
---