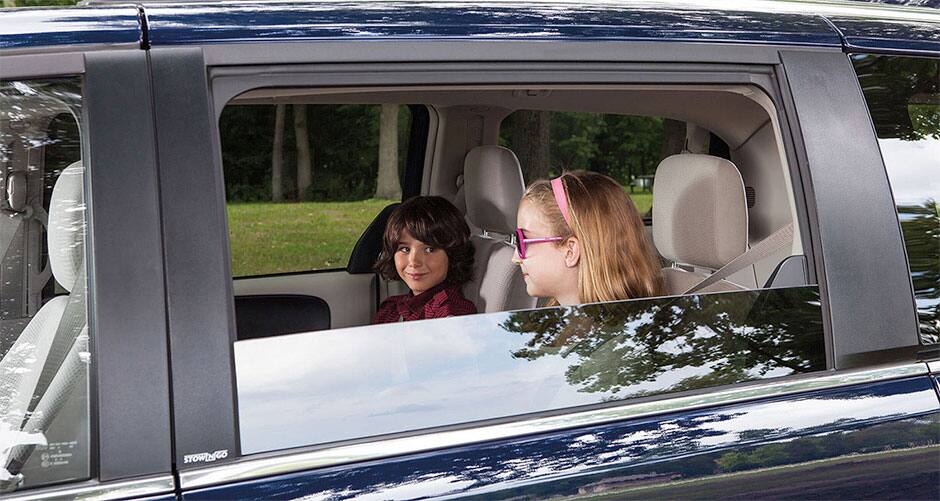 Easy Ways to Entertain Kids on Long Car Rides 
Traveling with kids isn't just a matter of packing their suitcases and making sure you don't forget to pack their Lovies! Traveling with kids means you need a lot of tricks up your sleeve to keep them entertained and happy, especially on long car rides. Here are a few of my favorite tricks to keep even the littlest of travelers happy! The best part, all of these ideas are super inexpensive and easy to plan ahead of time.    
Presentation is key! Before your trip, hit up the dollar store and grab puzzles, coloring books, stickers, and a few small toys. Load up these new treasures in different plastic sandwich bags, wrap some in tin foil, and put a few in old cosmetic bags. Your kids will love "unwrapping" their new treasures and won't notice the hours in the car! 
At the dollar store grab an over the door shoe organizer or a hanging cosmetic bag. Use a ribbon to tie these items to the back of the front seats and fill the pockets with the individually wrapped treats, snacks, drinks, and all of their electronics. This way they are in control of all their fun activities and can grab whatever they need. This is key when traveling without another adult or if you just don't want to turn around 375 to hand the kids something!
Grab small plastic containers with suction cups from the dollar store. Usually these are intended to be used in the bathroom, but they are perfect to stick on the window and fill with crayons, retractable colored pens and small toys. My kids have a blast coloring on long car rides and using these containers makes grabbing and not losing all their coloring utensils a breeze! 
Shower caddies from the dollar store make great containers for individual snacks and drinks and can be placed on the seat next to the kids. Your kids can put the shower caddies in their laps and it works like a tray, and since it's holding all their snacks, and drinks, cleanup is super easy and it cuts down on big messes!
Inexpensive cookie sheets make perfect trays for coloring, eating, and electronics. They are easy to pack too! Any cheap puzzle, paper dolls, matching game and coloring sheet can be made into a magnetic game with a cheap roll of magnetic tape from a craft store.    
About the Author
: Amanda Mushro is the owner and author of the blog Questionable Choices in Parenting & , where she writes about 'Laughing at life as a Parent'. Follow her on
Facebook
!