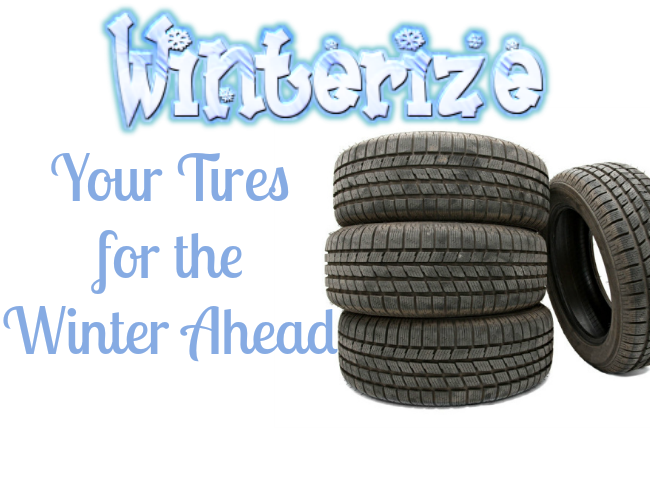 Winter is here, and  some states have already had their first snow storms. We've all seen the news, and know how dangerous it can be to drive in unexpected inclement weather. To help avoid tragedies and accidents let's talk about winterizing your tired for the winter ahead.   
Use snow tires in the winter. 
 Special patterns in the tread encourage the tires to grip the road better. This is more useful than regular tires since they won't slip and slide on sludgy snow or ice. Snow tires are especially helpful if your car has rear wheel drive. Snow tires help avoid fishtailing.             
Choose all-season tires for your car. 
 All-season tires have tread patterns that are great for gripping the road and are also lightweight which can give your car better gas mileage. With All-season tires you also avoid the having to change your tires each season.   
Install tire chains to winterize your car's tires. 
 Tire chains are accessories you can install at home that keep the tires in contact with the surface of the road during especially wintry conditions. Tire chains help your tires get a better grip of the road. They help you avoid fishtailing, slipping and sliding, and allow you to otherwise drive on roads not deemed driveable by regular tires.   
Monitor the tire pressure often during the winter. 
 This helps to ensure your tires are properly inflated. Cold temperatures have a negative effect on how well your tire pressure is maintained and tires do seem to go flat or inflate more often during the winter months. Driving on tires that aren't properly inflated is hazardous, not only to you but other drivers as well. Not properly inflated tires can also impede on fuel efficiency.