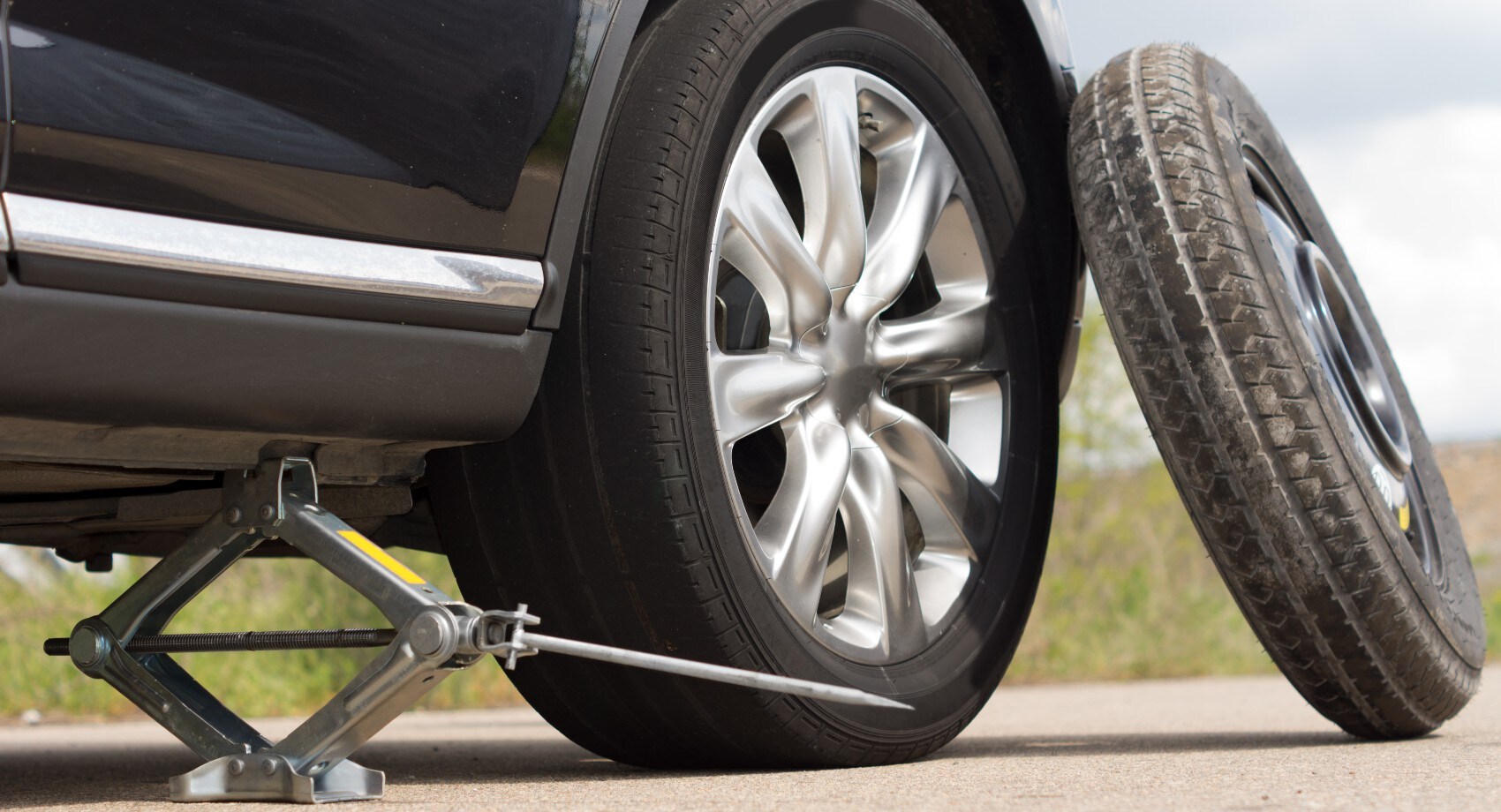 If you've recently had to rely on a spare tire, it's important to know that it's not a permanent solution. So, you may start to wonder, "How long can I drive on a spare tire?"
Fortunately, we at Thompson Chrysler Dodge Jeep Ram (CDJR) of Harford County have tire experts that can easily replace your spare at our service center. We invite drivers near Edgewood, Bel Air, and Aberdeen, MD, to continue reading to learn more about the different types of spares and how to make an appointment with us!
---
What Is a Donut Tire?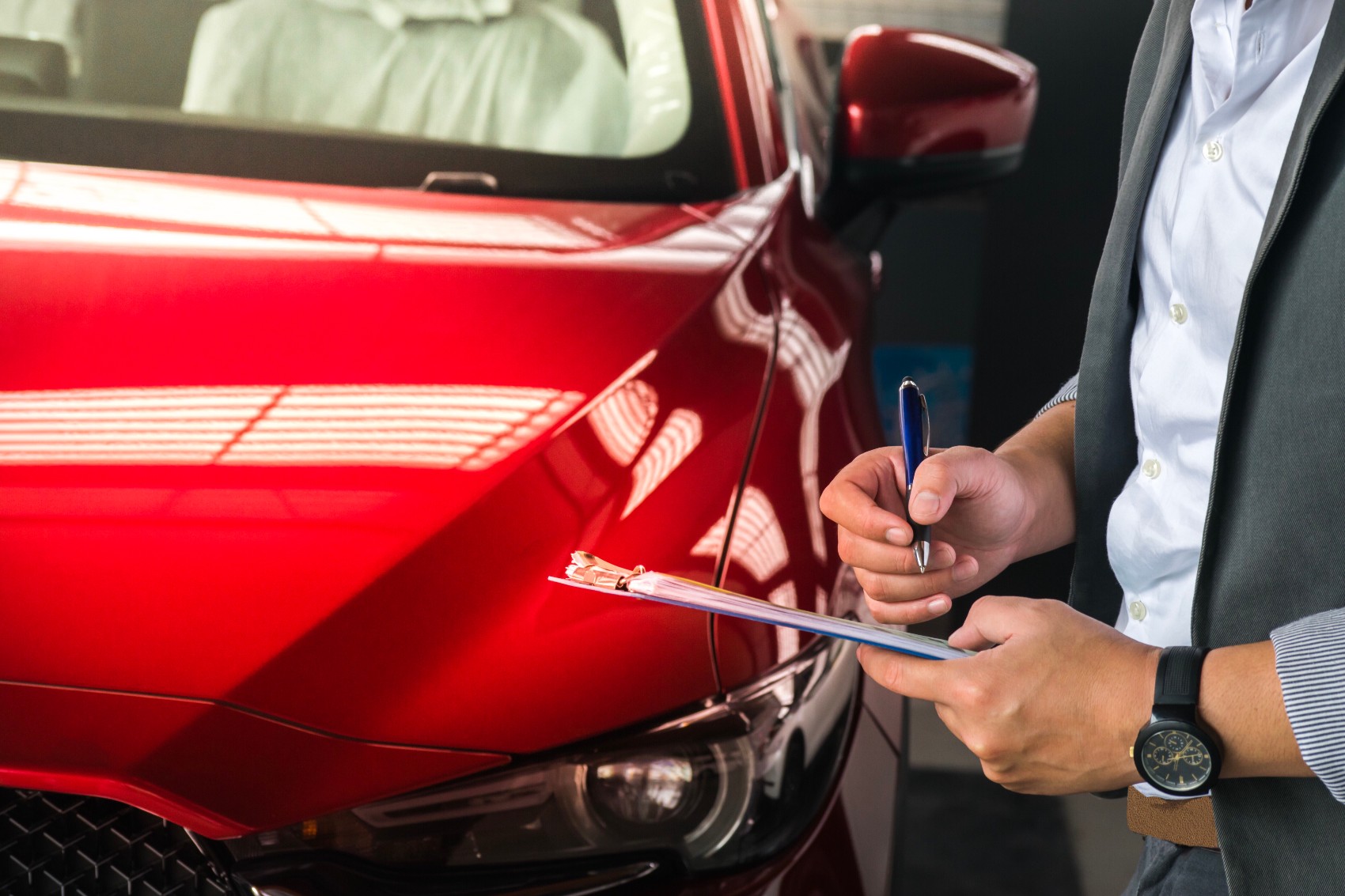 A donut-also called a "space saver"-is a type of spare tire that is typically smaller than the rest of your tires. They are almost always identified with a bright yellow or orange trim.
All newly purchased cars come with this type of spare, usually located in the trunk. Though this spare can come in handy in emergencies, using a spare tire comes with limits, like:
Drivers should not travel faster than 50 MPH on a donut.
Donuts can last around 70 miles.
Donuts limit your traction and maneuvering abilities.
Because a donut is smaller and lighter than a regular tire, your car will be off-balance while using one. That's why it's important to get a replacement as soon as possible.
---
What Is a Full-Size Spare Tire?
A full-size spare is a spare tire that matches the size of your other tires. This kind of spare is perfect for those with larger SUVs or trucks. They are known to be safer and more reliable than a donut, but they're still not considered to be a long-term solution.
The reason they can't be permanent is that there are generic full-size spares that are not specifically designed for the specific make and model of your vehicle. Full-size spares almost always have a shallow tread depth and are made to weigh less in order to make installation easier.
For full-size spares, you can anticipate them to last about 100 miles before you'll need a proper replacement.
---
What Is a Run-Flat Tire?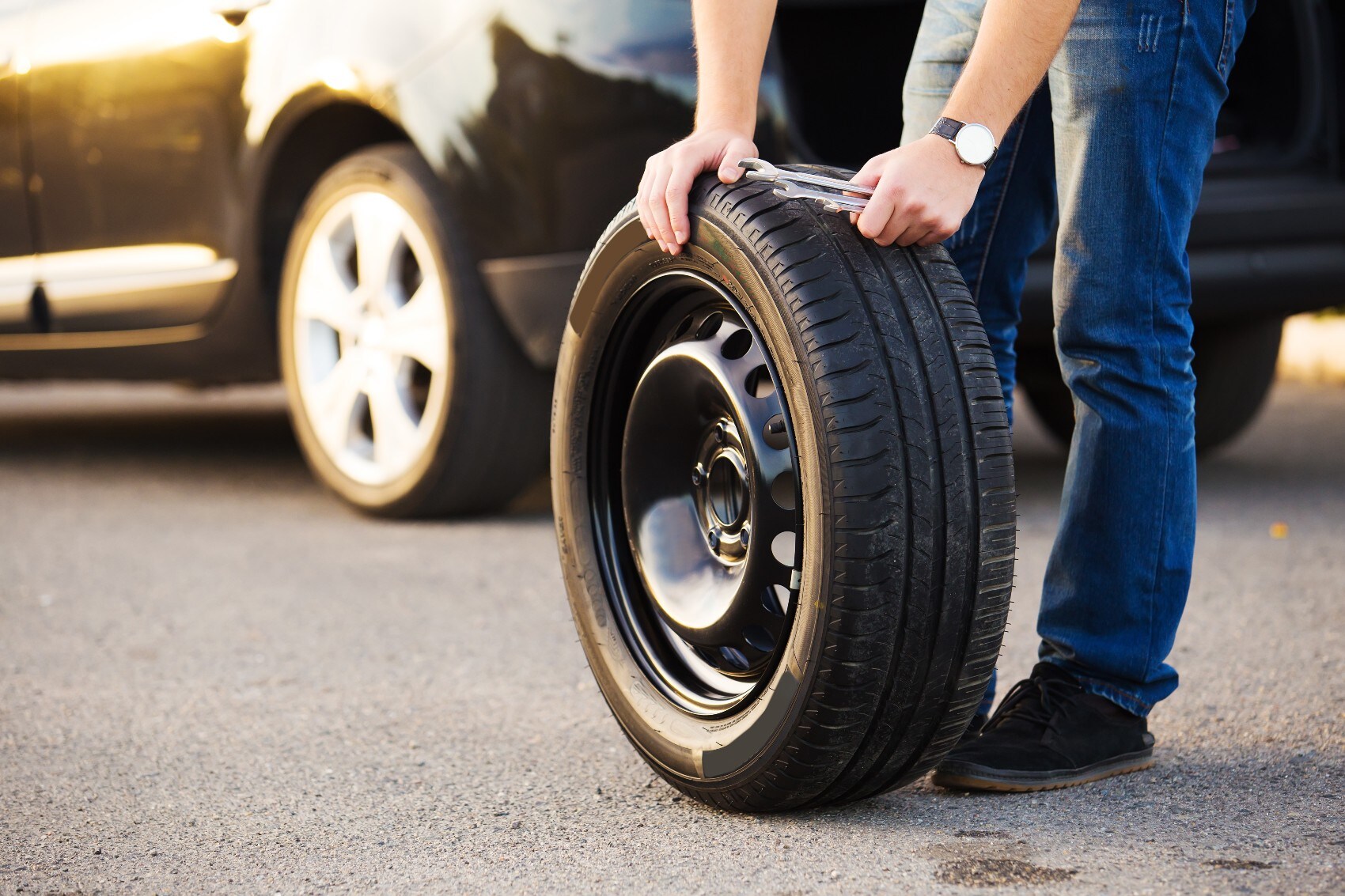 Run-flat tires are a type of tire that can still be driven on even after experiencing a puncture.
This type of tire relies on either a self-supporting or a support ring system. A self-supporting system has reinforced sidewalls within the tire that can slow the process of air loss. Comparatively, a support ring utilizes a ring of hardened rubber to help support the weight of a vehicle after air loss.
There are some circumstances where this spare can be useful. However, there are some things to keep in mind when using this type of spare, which are:
Run-flat tires tend to be costly. 
These spares can last around 50 to 100 miles after the initial puncture until they need to be changed.
Run-flats still need to be driven at a reduced speed of around 50 MPH.
Run-flats are often considered because they are able to buy you time between tire services. However, every mile you travel, more air is released from the tire. Because of this, it's best to start heading to a tire specialist sooner rather than later.
---
Get Your Spare Tire Replaced Today!
Ready for us to take a look at your tires? Our service center offers a wide range of tire-focused maintenance like rotations, replacements, repairs, and more.
Thompson CDJR of Harford County welcomes drivers to see what we can do for you. Click through our website to schedule an appointment. If you're near Edgewood, Bel Air, or Aberdeen, Maryland, stop by our showroom for a quick consultation!
---