Ram battled with two other contenders, yet came out on top to win the Motor Trend's 2015 Pickup Shootout by Motor Trend's editors.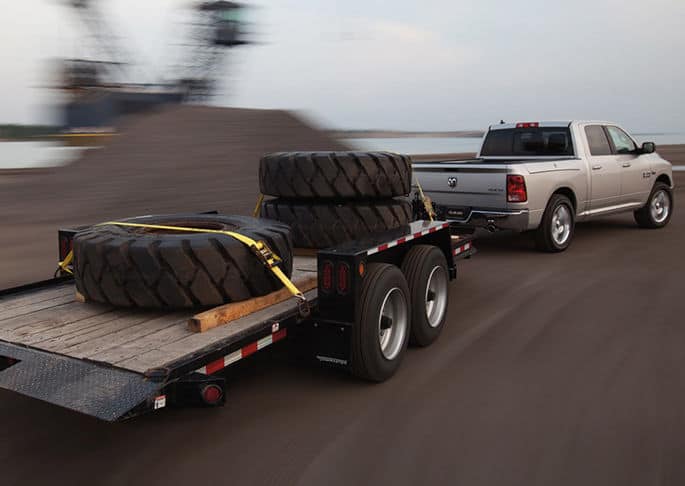 In determining a winner, the Motor Trend judges took the three contenders on a 26-mile drive through western Arizona and eastern California. Each truck was monitored, and its performance was measured through a number of exercises. Included, were:
 1. Fuel Economy testing

2. Standard testing, without a load: 0-60 mph and 1/4-mile acceleration, 60-0 mph braking, and maximum lateral grip

3. Limit handling (without a load): closed-course acceleration, braking and cornering

4.Payload testing (1,000 lbs)

5.Tow testing (7,000 lbs)

The judges convened after the data was collected on each truck. They worked to choose the winner of Motor Trend's half-ton shootout by comparing both empirical results and the driveability and impressions of the driver for each truck. After each editor cast their vote, the Ram 1500 came out on top as the winner of Motor Trend's 2015 half-ton pickup shootout. What particularly impressed the judges, and gave the Ram 1500 and instant boost in the competition, was the Ram's EcoDiesel V-6 engine, and eight-speed TorqueFlite transmission. In combination, Ram's capability and effort to increase fuel economy leaves the Ram 1500 with a best-in-class 28 mpg fuel economy.

Bob Hegbloom, the President and CEO of Ram Truck Brand was proud of the Ram 1500's award, and acknowledged that it justifies the hard work Ram puts into developing the best trucks on the market. Hegbloom enthused about Ram's growth since becoming its own brand, and said that in just five years the Ram has continuously earned best-in-class titles for their increased torque, payload, fuel economy, and towing, which is quite a feat given the intensity of competition in the half-ton segment.

Associate Editor of Motor Trend magazine, Scott Evans, explained how exhaustive and comprehensive their comparison of the three top trucks in the segment. In addition, Evans remarked on the importance of this segment as being one of the most competitive within the market. Evans remarked that many different factors contributed to the Ram 1500's success, including the ride quality, transmission, engine, and comfort, which work to create a winning combination.